Nobody came to see a Floyd Mayweather decision win. But a nasty throwback to the days of 'Pretty Boy Floyd' were a welcome reminder of the special talent that he has always been…
"I turned him into a Mexican!" Conor McGregor, through swollen cheeks and a black eye, was still cheeky enough to mock Mayweather's cautious style just moments after defeat. But the sight of an aggressive, blood-thirsty Mayweather in his record-breaking last hurrah is how his career deserved to conclude.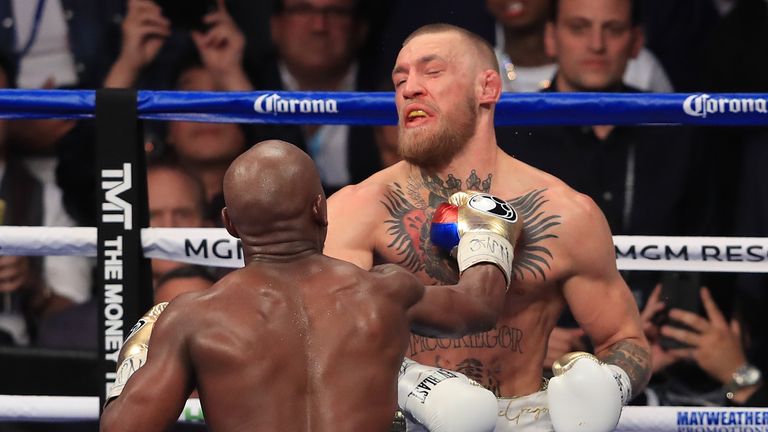 The 40-year-old marched forwards with a high guard, hunting his prey ruthlessly and eventually pounding out a larger, durable if inexperienced foe against the ropes. McGregor wished that the referee had let him go out on his shield. He's perhaps lucky that the referee didn't let a sharp-punching Mayweather have a few more digs.
The sight of Mayweather popping shots to the head and body is how his career should be remembered. Those who gave McGregor a notable chance of beating him on Saturday afternoon must not be allowed to dismiss Mayweather's 50th win as an exhibition against a novice, in the way that many of his achievements have been dampened with history.
He isn't liked because he's a "boring" fighter with an inhumane obsession with luxury, yet his first world championship win was a knockout of Genaro Hernandez, whose funeral was later financed by Mayweather when he discovered that the family couldn't afford it.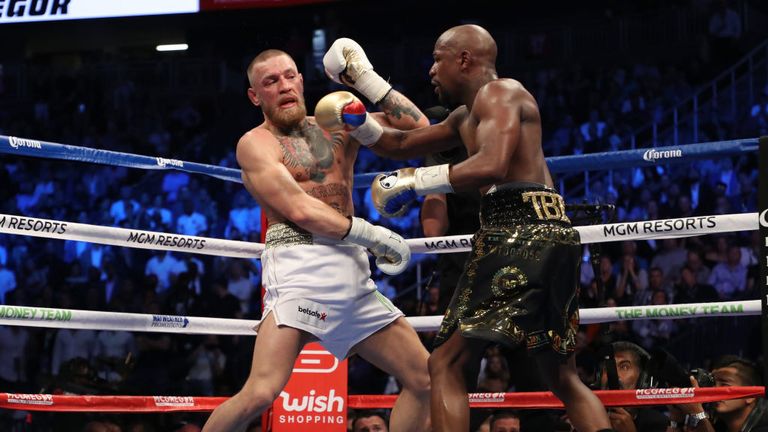 These knockout days didn't last because Mayweather, then competing 14lbs beneath the limit of his latest fight, intentionally chased greater rewards against larger opponents. His third world title in a third weight class was a vicious dismantling of Arturo Gatti, arguably Mayweather's pomp, when his punching was a mind-boggling variety of speed and accuracy. It was a fight, a performance and a Mayweather that perhaps belongs to a previous generation.
He overcame Zab Judah, a respected puncher, to go 36-0 and win his first championship at 147lbs on a night that inaugurated his decision-based evolution. It is testament to his trademark IQ inside the ring that he was able to continually grow through the divisions while finding different ways to defeat different body shapes.
Mayweather was still 'Pretty Boy' when he stepped up again to face the far larger Oscar De La Hoya, but the riches on offer fastened his transition to 'Money' – an intentionally obnoxious villain whose genius was to coax the three biggest US pay-per-view sales out of fans who criticised his methodology. Yet still they flooded his bank account, desperate for him to lose.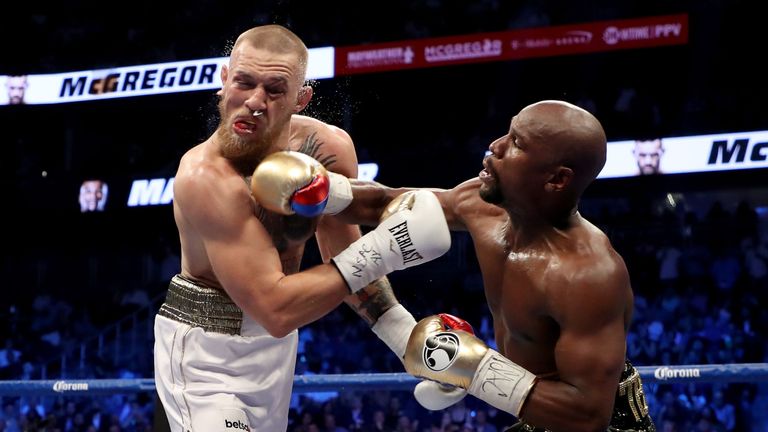 Juan Manuel Marquez, Miguel Cotto and Saul 'Canelo' Alvarez failed to squash the far smaller man across the ring from them. The boos rang around because he constantly referenced his finances, much like McGregor has done in the past two years. Yet little regard was given for Mayweather's starting point in Grand Rapids, Michigan, a struggling city with an estimated 22 per cent illiteracy in 2013. That's why there was a serious side to McGregor's pre-fight jibe that "you can't even read". Mayweather is a staggering success story both inside and outside the ring.
The only black mark against his name was a lack of willingness to thrill his paying customers, seen by many as the gravest sin in the game. His 48th and 49th wins against Manny Pacquiao and Andre Berto were criticised for a lack of risk-taking.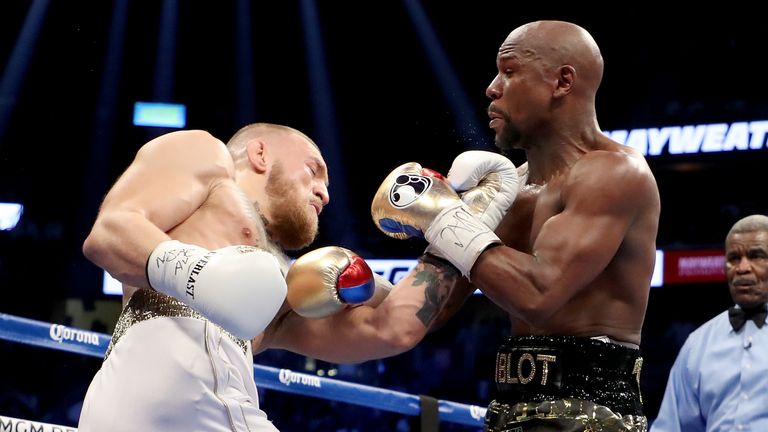 So to see Mayweather chugging forwards and forcing McGregor, the UFC titan who told Sky Sports that he was the American's biggest-punching foe, to stumble backwards was a welcome sight for boxing's future. He was expected to win but to bludgeon and ultimately humble McGregor was a bonus.
Critics suggested Mayweather vs McGregor wasn't truly boxing. Those same people will rest easy knowing that boxing triumphed emphatically.
His 50th win was never going to be his greatest but the manner of his performance was how Mayweather deserved to end his unparalleled tenure in the sport.