Happy birthday, Khal Drago!
Birthday boy Jason Momoa may be known for playing the fierce Dothraki King and as the trident-wielding Aquaman in the upcoming DC films, but he's definitely shown a softer side on his Instagram, namely with his deep love for his wife since 2007, Lisa Bonet.
The two, who met in 2005, rarely make red carpet appearances together and both have mostly managed to dodge the press over the years when asked about their relationship, but there's one place the two aren't hiding their love and that's on Instagram, where they can control what goes on.
The Hawaii-born actor may be red carpet shy when it comes to the mother of his two children, Lola Iolani Momoa and Nakoa-Wolf Manakauapo Namakaeha Momoa, but he's all about professing his love for the woman he refers to as the "moon of his life" and his "partner in crime" on social media.
Let's take a look at some of the sweetest Instagram photos of one of Hollywood's most under-the-radar couples…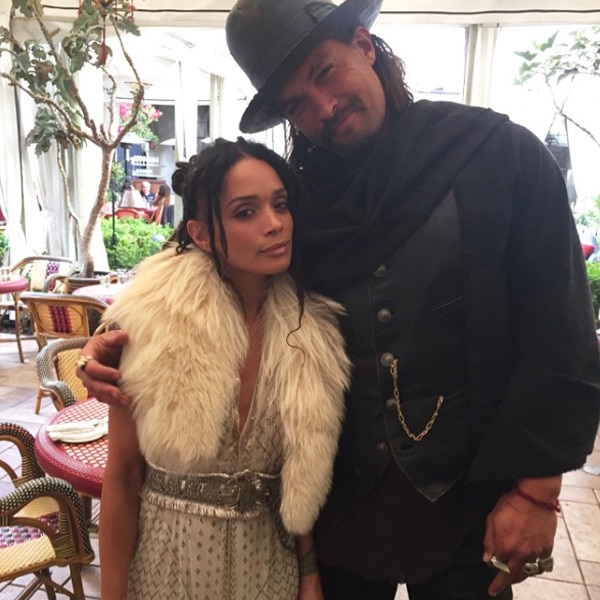 PROUD PAPA
In 2015, the GoT star Jason Momoa posed with wife Lisa Bonet and wrote, "Me and wifey. So very proud of you @zoeisabellakravitz You are so talented love u."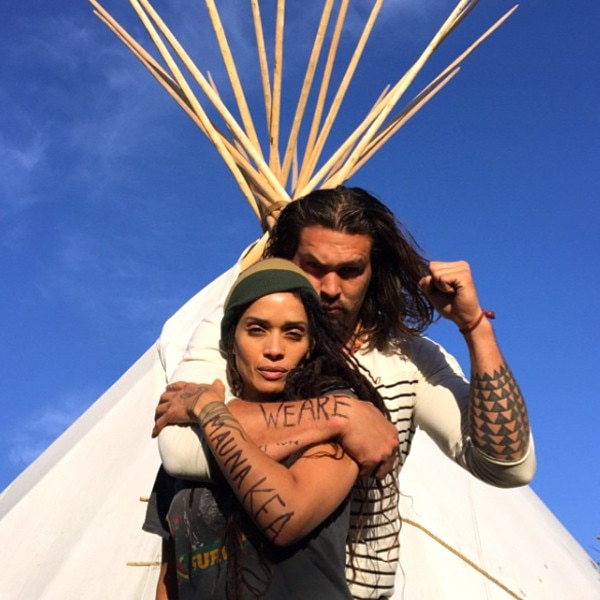 UNITED WE STAND
The Hawaiian actor stood firm with his mom wrote, "Everyone unite for the world wide sign waving event happening right now. Let's show the world that #WeAreMaunaKea. @protectmaunakea. We are ohana Aloha j and L."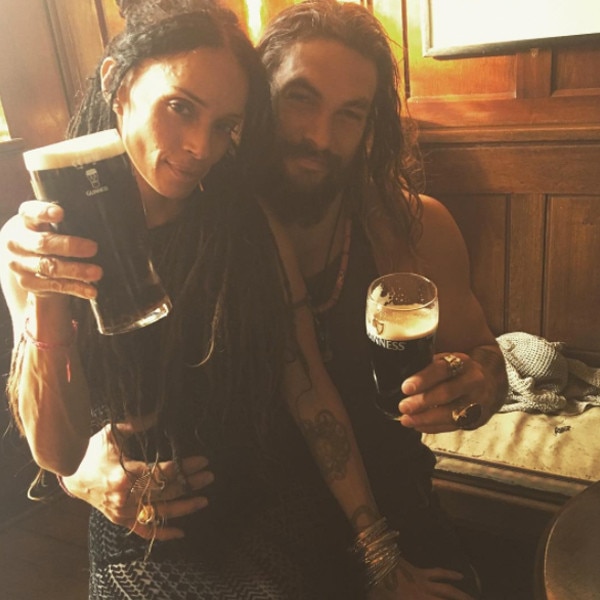 #GOALS
Looks like Jason got exactly what he wanted when he captioned his post, "Life goals. Find a goddess who drinks Guinness. Make babies. Live. ALOHA."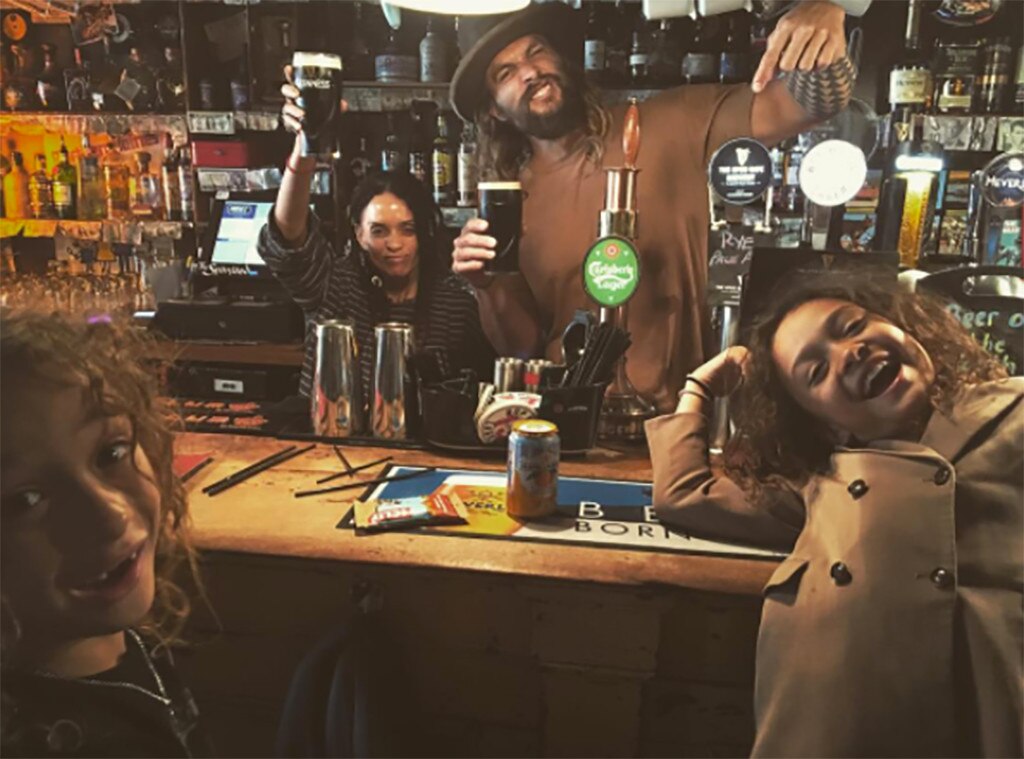 The family man posted this party pic while stopping by a favorite pub of his called The Spaniard, while on vacation with his fam in Belfast, Ireland on July 22, 2016.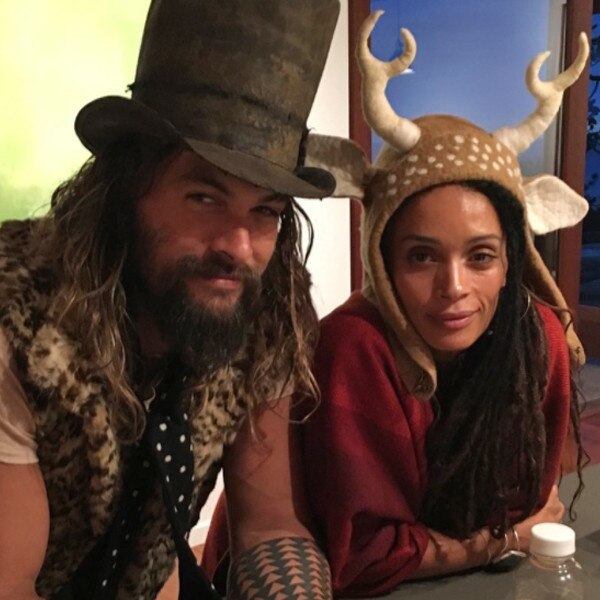 "Moon of my life Partner in crime. I f–king love u baby happy birthday. Sad I'm not home. aloha SB."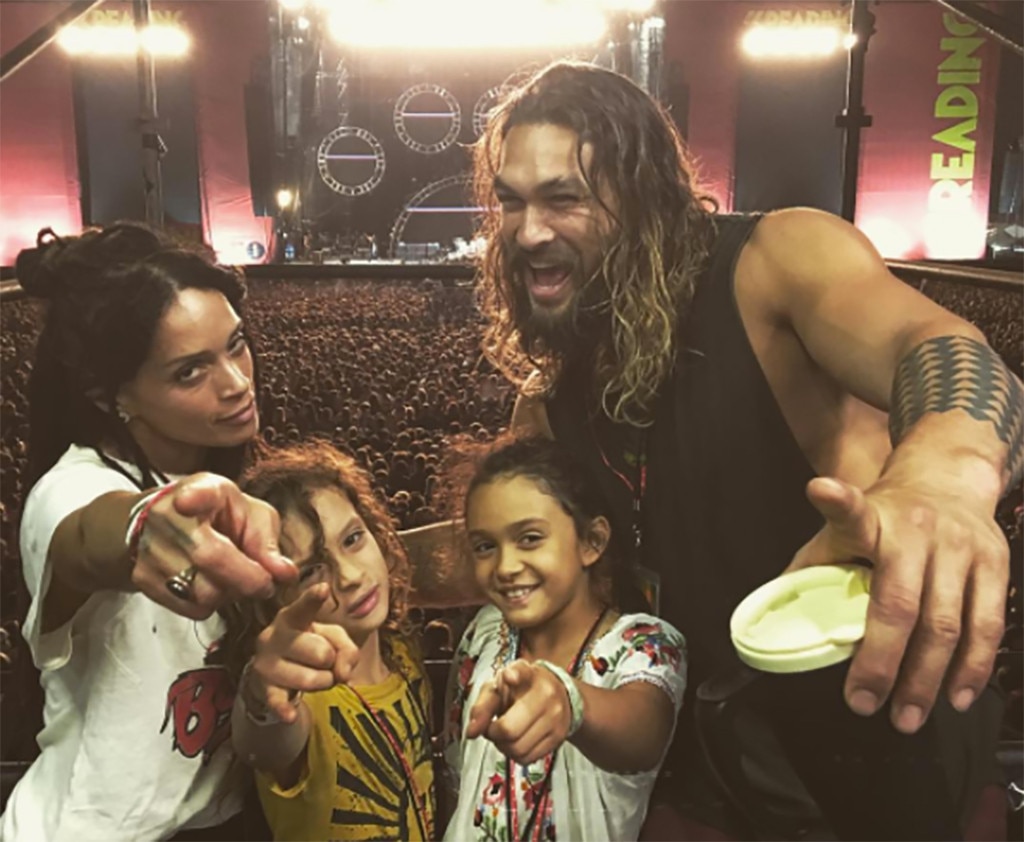 The proud papa posted this snap with his wife and two children while hanging out in Reading, England. The pic was shared on Aug. 27, 2016.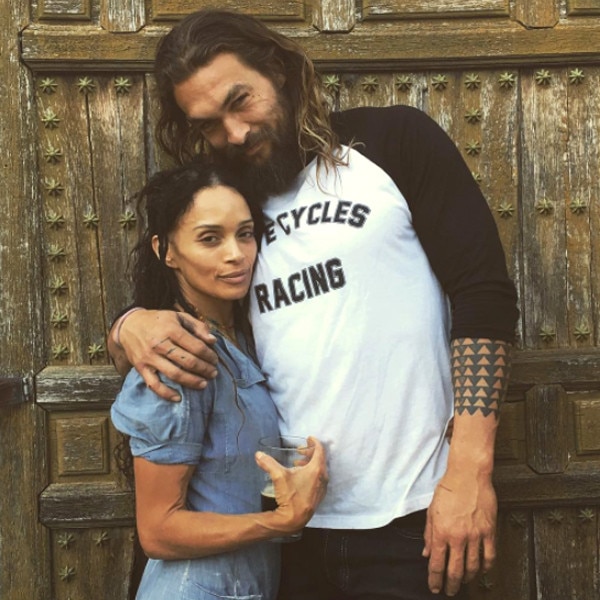 On Nov. 16, 2016 (Lisa's 49th birthday), Jason posted, "Mi amor. Be home soon baby. Aloha sb."