The President of the Spanish League has told Sky Sports News they will lodge an official complaint with UEFA if PSG sign Neymar from Barcelona.
Javier Tebas and LFP believe that if PSG pay Neymar's €220m release clause they would be breaking UEFA's financial fair play rules.
If UEFA ignore their complaint, they will pursue their case through the relevant courts in Spain, France and Switzerland and through the EU in Brussels.
Neymar has been heavily linked with a move to PSG in recent weeks and a source in Spain recently told Sky Sports News that the Brazilian international is "90 per cent" likely to leave Barcelona.
His close friend and team mate Gerard Pique says Neymar "doesn't know what to do" and added: "The whole world wants him but he needs to decide what his priorities are".
UEFA are insistent that they will continue to enforce the financial fair play rules.
UEFA Head of Club Licensing and Financial Fair Play Andrea Traverso said on Friday: "Certainly financial fair play is not dead and we will, for sure, reinforce the rules going forward.
"We have continuous dialogue with the clubs. They are all aware of the rules. FFP is definitely not over."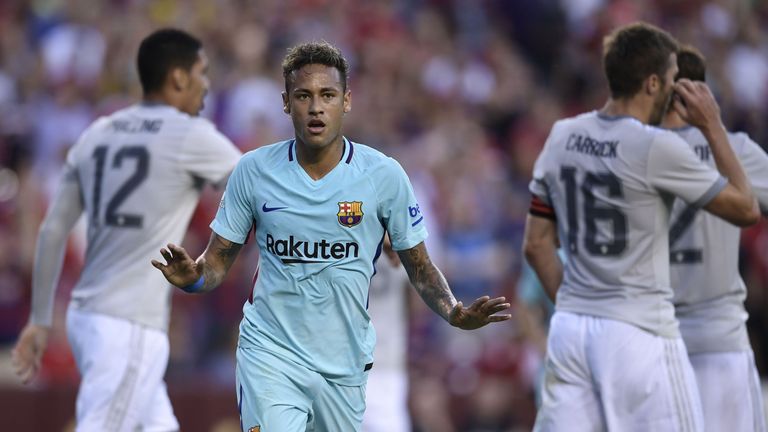 ALSO SEE: Neymar: How can PSG afford to pay £196m for the Barcelona forward?
Football lawyer Daniel Geey told Sky Sports News earlier this week that PSG may be able to divide the cost of any Neymar deal over the length of his contract.
Geey said: "The basic premise is, under the financial fair play rules, you can't spend more than you earn. PSG obviously would be spending a fortune, around 200 million euros.
"The way that accounting principles work is that usually, instead of the 200 million being a cost against one year, it is spread over the length of the deal.
"So, depending on how long the deal is, let's just say it is five years, the cost for that first year and every subsequent year would be 40 million."