Jurgen Klopp believes Liverpool's owners will stand firm and refuse to sell Philippe Coutinho to Barcelona but admits any decision is not his to make.
The Reds rejected a transfer request issued by the winger via email on Friday only hours after the club's owners – Fenway Sports Group (FSG) – issued a statement that he would not be sold.
Sky Sports News understands Coutinho's team-mates sympathise with the Brazil international and understand why he wants to join one of the biggest clubs in the world, but he did not take part with them in their opening-day 3-3 draw against Watford.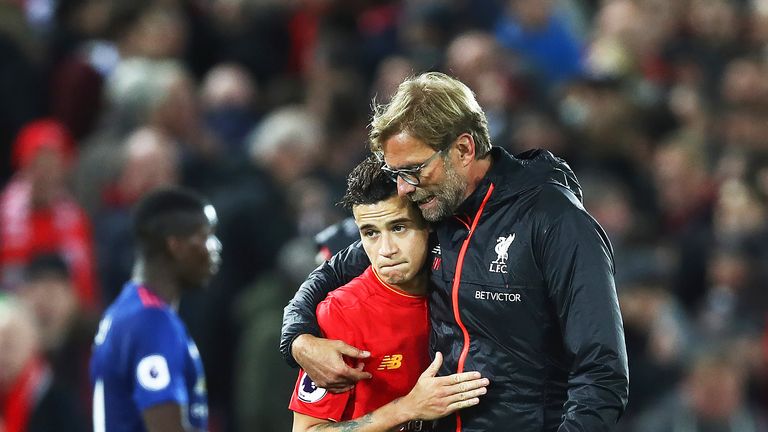 Asked if the transfer request had changed the club's stance, Klopp said: "You'll have to ask the club. I didn't see the club today – the decisive people – but I don't think so because I think it was pretty clear what the club, FSG, said about it.
"I can say something that is maybe a more important thing. As a manager of a football club I have bosses, and if bosses decide, for example, just in general, to sell a player or we don't sell him, then I have to accept it.
"If they don't sell him, then I'm not involved anymore. I'm responsible for all players, not just one, two or three.