A Russian man has been arrested in Greece on suspicion of laundering more than £3bn as part of a Bitcoin exchange allowing users to trade the digital cash.
Alexander Vinnik, 37, had operated a Bitcoin exchange since 2011 called BTC-e which allegedly facilitated cybercrime by allowing users to trade the cryptocurrency in rubles, euros and dollars.
The US Department of Justice said that it was also used by cybercriminals worldwide and facilitated the corruption of public officials and drugs trafficking. According to the indictment, the exchange had received more than £3bn ($4bn) in Bitcoin over the course of its operations since being founded in 2011.
Vinnik is also accused of receiving funds from "the infamous computer intrusion of 'hack' of Mt Gox", another exchange based in Japan which was forced to close after losing what was then worth £387m in Bitcoin to hackers.The CEO of that exchange, Mark Karpeles, pleaded not guilty to charges relating to the closure of Mt Gox in a court in Tokyo earlier this month.
The 850,000 Bitcoin which were stolen from Mt Gox in 2014 would be worth more than £1.6 trillion today.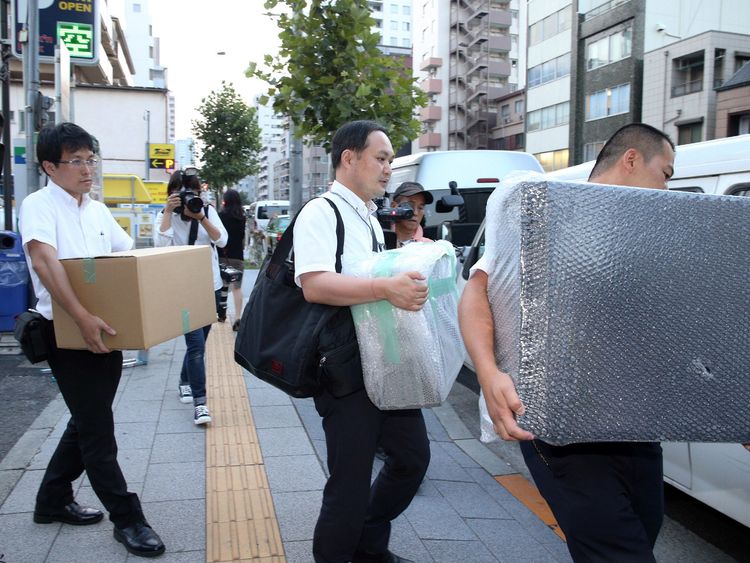 Vinnik faces a maximum of 55 years imprisonment, and a £1.14m ($1.5m) fine if found guilty.
"Mr Vinnik is alleged to have committed and facilitated a wide range of crimes that go far beyond the lack of regulation of the Bitcoin exchange he operated," said Chief Don Fort, of the US Internal Revenue Service's criminal investigation division.
"Through his actions, it is alleged that he stole identities, facilitated drug trafficking, and helped to launder criminal proceeds from syndicates around the world.
"Exchanges like this are not only illegal, but they are a breeding ground for stolen identity, refund fraud schemes and other types of tax fraud. When there is no regulation and criminals are left unchecked, this scenario is all too common. "
Also see:  Teen driver Obdulia Sanchez denies killing sister in Instagram live-stream crash