A teenage driver has denied causing the death of her younger sister by losing control of her car while live-streaming on Instagram.
Obdulia Sanchez, 18, appeared via video link at Merced County Superior Court, California, to plead not guilty to felony charges of vehicular manslaughter and drunken driving. When asked by the judge if she understood the charges against her, Sanchez, wearing a yellow prison outfit, replied: "Little bit." Sanchez was driving a car which veered on to the verge of a road. about 75 miles (121km) northwest of Fresno on Friday. The vehicle overturned into a field, ejecting and killing her sister Jacqueline Sanchez.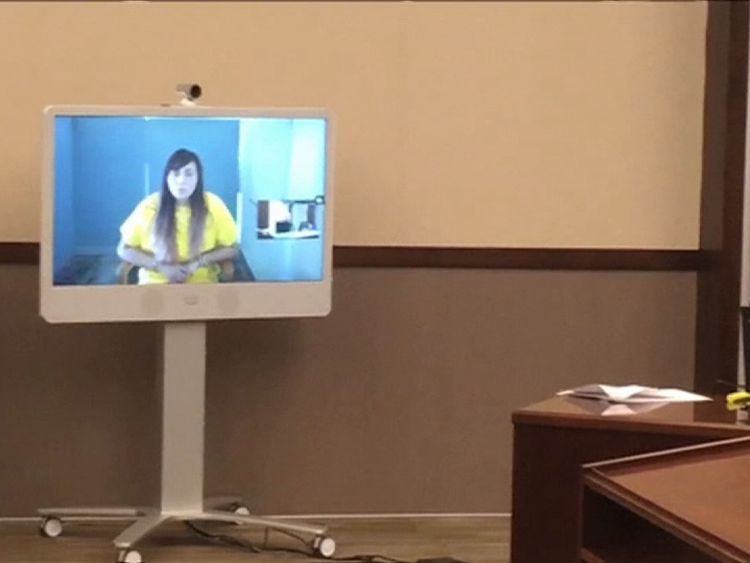 Prosecutors say the video shows Obdulia Sanchez dancing inside the car and taking her hands off the wheel.
Her blood alcohol level was found to be 0.10, over the legal limit of 0.08. Merced County chief deputy district attorney Harold Nutt said the behaviour shown in the footage was "disturbing and shocking". After the live-stream shows the crash, there is a pause before the driver is seen leaning over the girl's body, saying she is sorry. She says she expects to spend the rest of her life in prison but doesn't care. "This is the last thing I wanted to happen, okay? … Rest in peace, sweetie," the driver says. "If you don't survive, I'm so (expletive) sorry."
Ramnik Samrao, Merced County's deputy public defender, said: "Certainly, anybody can say very easily that she's responsible for the death. She believes that too, she said multiple times… But whether a crime was actually committed, that's a separate story."
Another 14-year-old girl suffered a leg injury in the crash.
The six counts against Sanchez also include drunken driving resulting in injuries.
The teenager has been told she could spend more than 13 years in jail if convicted of all the charges.
Sanchez's father, Nicandro Sanchez, said Obdulia has been in the custody of Child Protective Services for the last two years.
Also see:  Justin Bieber hits photographer with pick-up truck in Beverly Hills